Twip battle
Report a problem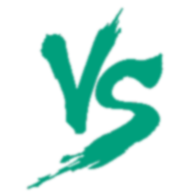 Vote
Me need images to be edited. Describe in detail what you need to do with the photo.

Vote
Доброго времени суток, уважаемые заказчики!
Все подписчики являются живыми людьми – ввиду этого Ваш канал не будет заблокирован, и никаких санкций в сторону Вашего канала не будет использовано;

Подписчиков можно получить в течение 2 дней, либо растянуть добавление на несколько дней – всё по Вашему желанию.
Процент отписок не превышает 15%, поэтому всегда делаю больше;
Eсть возможность:
- Выбирать геотаргетинг подписчиков (страну, область). Москва и СПб дороже.
- Выбрать пол подписчиков;
- Выбрать возраст подписчиков.
Что вы получите в итоге:
- 500 живых подписчиков на канал;
- 100 лайков на 1 Ваш пост;
- Улучшение показателей Вашего канала, и вероятное появление в ленте новостей.