Twip battle
Report a problem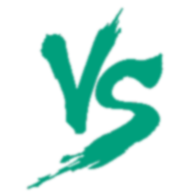 Vote
From you - a detailed description. It is necessary to provide information about the owner of the business card. Technical requirements for the business card layout. . .

Vote
Бесплатный видеохостинг Youtube становится все более и более популярным. И иметь много подписчиков всегда выгодно.
Данный твип отлично подойдет при раскрутке YouTube-канала на начальном этапе для получения подписчиков!
Все просмотры от реальных пользователей видеохостинга (без прокси и сменных IP). Просмотры поступают через распространение ссылки Вашего видео на высоко посещаемых сайтах.
Гарантированный объем данного твипа:
✓ + 300 подписчиков на ваш Youtube канал
Процент отписок не превышает 1-5%
Аудитория
Преимущественно русскоязычные подписчики.