Twip battle
Report a problem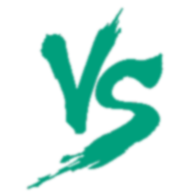 Vote
You required to:
1. Send me a photo.
2. Describe in detail your wishes for processing.
3. The colors are according to your description or I'll choose it myself.
Vote
Не гонитесь за количеством.
Выбирайте качество, безопасность и эффективность.
Только живые исполнители с активными аккаунтами.
2000 просмотров видео с удержанием на YouTube.
Скорость просмотров: в среднем - в течение суток.
Удержание в среднем: 1-4 минуты
Т. е. время каждого просмотра будет разное в этом диапазоне, для создания натуральности просмотров.
Если пользователи смотрят видео достаточно долго, прежде чем выключить, то такое видео начнет чаще появляться в похожих и рекомендуемых видео, а также оно будет стоять выше в поиске своих конкурентов.
Детали:
-Живые просмотры.
-Безопасность. Все медиа сети (youtube, network) к таким просмотрам относятся лояльно, каналу ничего не угрожает.
-Отключать рекламу на видео не нужно.
-Просмотры не списываются.