Twip battle - 4000 просмотров YouTube - VS - Design of vector company
Report a problem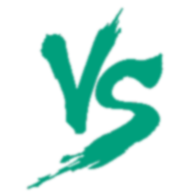 Vote
Гарантия заключается в автодобавлении просмотров, в случае списания их сервисом YouTube. А зачастую бывает, что у аккаунтов с малым количество подписчиков работает строгий алгоритм фильтрации, и просмотры (как и лайки) списываются.
✓ Процент списания минимален – близ 10%. Но я добавляю всегда больше просмотров. + действует автодобавление.
✓ Просмотры MIX - идут со всего мира.
✓ Удержание до 60%. Если требуются с удержанием, то в дополнительных услугах есть такой вариант.
Рекомендация
Для более естественного продвижения следует заказать добавление подписчиков и лайков в дополнительно.
Как раз по акции: при заказе от 3-х твипов за раз Вы получите +10% бонус на каждый твип!
Vote
Design of vector abstract and isolated illustrations in different styles and themes. creation of logos for avatars and companies.
My Portfolio on Shutterstock: https://www.shutterstock.com/g/denys+serebrennikov?language=en