Twip battle - 1000 min max 2000 живых - VS - Design vector
Report a problem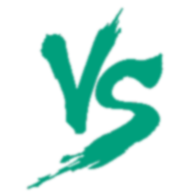 Vote
Min 1000 max 2000 пользователей ВКонтакте вступят в вашу группу (не боты, только реальные пользователи) процент отписок минимальный!
Метод добавления подписчиков, происходит в ручную и с помощью качественного рекламного трафика!
Внимание! Не заказывайте эту услугу если параллельно заказываете подписчиков в другом месте.
Внимание! ! не делайте 2,3... заказа вместе - одним заказом на 4 дней, заказывайте по отдельности, раздельно! ! !
Нужно для заказа:
Пришлите пожалуйста мне ссылку на вашу группу и общее количество подписчиков на данный момент в вашей группе.
Vote
Custom-made vector design of different brochures, ads, banners, websites, logos in a variety of styles.
Main my portfolio on the stock photo bank Shutterstock:
https://www.shutterstock.com/g/denys+serebrennikov?language=en