Twip battle - Заполню заявление на - VS - I will translate up to
Report a problem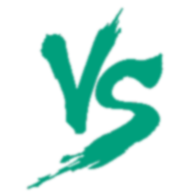 Vote
Заполню заявление о государственной регистрации юридического лица при создании (форма № Р11001), а так же отвечу на вопросы, касающиеся регистрации ООО.
Устав, учредительный договор, протокол/решение - отдельным твипом.
Необходимая информация:
1. Название ООО полное
2. Название ООО сокращенное
3. Название ООО на иностранном языке (если есть)
4. Адрес ООО (в идеале скан/фото гарантийного письма арендодателя). Номер офиса указать обязательно!
5. Директор или Генеральный директор?
6. Паспортные данные директора и учредителей (можно скан/фото паспорта)
8. ИНН директора и учредителей
7. Список видов деятельности. Выбирать здесь: http://www.consultant.ru/cons/cgi/online.cgi?req=doc&base=LAW&n=207654&rnd=235642.2751720190&from=198694-0#0
8. Размер уставного капитала? 10 000 рублей?
9. Контактные номера телефона директора и учредителей (реальные!!!) Специалисты ифнс будут звонить по указанному номеру, чтобы убедиться, что номер принадлежит именно этим людям.
Vote
Hello,

Are you looking for someone to translate for you? Does the language you are seeking happen to be Hungarian? If yes, I am the person you are looking for! I am Kata, a native speaker of the language. I have been translating for the past few years, and I promise you the best results.
If you have any text that is longer than any of my packages, feel free to contact me and we can agree on the pricing!