Twip battle - Видео под ключ - VS - Make avatar
Report a problem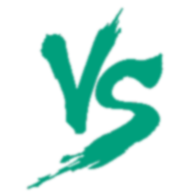 Vote
Добрый день! Меня зовут Кирилл. Я занимаюсь созданием видеороликов уже более 5 лет. Работаю на 6 каналах Youtube. Я создаю ролики на различную тематику:
Развлечения, наука, реклама, новости и т. д.
В создание ролика под ключ входит:
1. Озвучка видео (Большой опыт работы диктором)
2. Монтаж видео (Несложный монтаж с эффектами, переходами и т. д. )
3. Подбор музыкального сопровождения без АП
В итоге вы получаете готовое видео в качестве 1080p.
Vote
On this depends the quality of the resulting portrait. The better the photo, the better the result.