Twip battle - Верстка сайтов из - VS - Design vector
Report a problem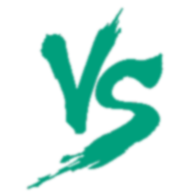 Vote
Верстка сайтов из PSD-макетов:
- в HTML, CSS, JS
- в WordPress, Joomla, OpenCart, PrestaShop, Bitrix и др.
- в LandingPage, OnePage, MarketingKit
Правка верстки уже имеющегося сайта или могу скопировать дизайн понравившегося сайта.

А также:
- адаптивная верстка
- правки на уже действующих сайтах
- копирование сайтов
Vote
Custom-made vector design of different brochures, ads, banners, websites, logos in a variety of styles.
Main my portfolio on the stock photo bank Shutterstock:
https://www.shutterstock.com/g/denys+serebrennikov?language=en