Twip battle - Создать landing Page, - VS - I will translate Italian
Report a problem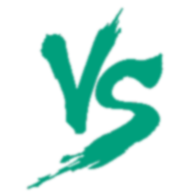 Vote
Эконом (1 услуга = 500 руб.) :
✔ Шаблонный дизайн;
✔ Наполнение контентом;
✔ Отправка заявок в e-mail.
✔ 1 страница до 5 блоков.
Стандарт (8 услуг = 4000 руб.) :
✔ Шаблонный дизайн;
✔ Наполнение контентом;
✔ Подбор картинок;
✔ Сайт-визитка;
✔ Landing page;
✔ Структурирование;
✔ Отправка заявок в e-mail,
Telegram и CRM (AmoCRM или Bitrix24);
✔ При необходимости установка счетчиков аналитики (Яндекс Метрика, Google Analytics) ;

✔ Подключение домена;
✔ до 5 страниц.
Изменения в шаблоне, только в рамках допущений конструктора сайтов.
Для начала работы потребуется:1) указать объем сайта - Тех. задание можно в описательном виде, в соответствии пакета услуг Эконом или Стандарт; 2) описать, есть ли необходимость в дополнительных опциях, каких в каком объеме; 3) исходные файла: рисунки, тексты, прайсы, база данных товара в соответствии с вашим ТЗ.
Vote
By purchasing this Twip, you will experience an outstanding performance of translation services. All the translations are done professionally by myself. No machine, no robot translation. You can choose the amount to be paid for the translation by detecting the amount of words you want to be translated and depending on the desired delivery date you should choose a pricing. If you are not sure about the fees or anything else, then please don't hesitate to contact me.