Twip battle - Сделаю сайт доски - VS - Design of vector company
Report a problem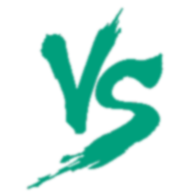 Vote
Сделаю для Вас сайт доски объявлений с богатым функционалом и премиум темами (шаблонами). Доска работает на бесплатном движке os-class и обладает следующим функционалом:
- Админка на русском языке, все интуитивно понятно.
- Удобный кабинет пользователя.
- Подача объявлений с регистрацией и без, модерация объявлений.
- Управление объявлениями (активация, деактивация, удаление, редактирование, премиум объявления и т. д. ) и пользователями.
- SEO плагин присутствует.
- Защита от спама.
- Доски адаптированы под мобильные устройства.
- Массовая отправка сообщений пользователям.
- Возможность бесплатного поднятия объявлений из кабинета пользователя.
- Возможна мультиязычность (несколько языков).
- Возможность расширения функционала доски платными и бесплатными плагинами (Блог, Соглашаюсь с правилами, др. )
Предоставлю данные для входа в админку для тестирования.
Vote
Design of vector abstract and isolated illustrations in different styles and themes. creation of logos for avatars and companies.
My Portfolio on Shutterstock: https://www.shutterstock.com/g/denys+serebrennikov?language=en