Twip battle - Remove Complex - VS - Конвертирую Ваш сайт в
Report a problem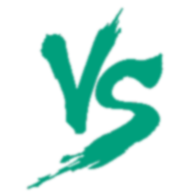 Vote
Me need images to be edited. Describe in detail what you need to do with the photo.

Vote
Плюсы такого приложения:
1) Вашим клиентам удобно пользоваться сайтом, не нужно открывать браузер и вводить адрес, открыл приложение - сразу на сайте!
2) Сайт открыт на весь экран, без интерфейса бразуера
3) Сплеш экран, т.е экран загрузки приложения, вызывает доверие и нравится клиентам!

В твип входит: одностраничное приложение с возможностью открывать любые страницы Вашего сайта + сплеш (экран загрузки).

Программы разрабатываются в IDE Android Studio с использованием языка программирования Java.
От вас требуется:
1) Адрес сайта;
2) Иконка для приложения;
3) Дизайн для сплеш экрана.