Twip battle
Report a problem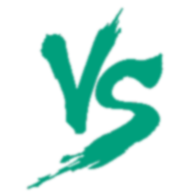 Vote
Me need images to be edited. Describe in detail what you need to do with the photo.

Vote
Исправлю на вашем сайте нарушения связанные с федеральным законом о персональных данных (федеральный закон РФ от 27 июля 2006 года № 152-ФЗ «О персональных данных»).
В последнее время ко мне очень часто начали обращаться мои бывшие клиенты, котором я когда-то создавал сайт. Дело в том, что прокуратура РФ начала активно штрафовать сайты, где предприниматели разместив простую форму обратной связи подвергаются к большим штрафам.
Если на вашем сайте есть форма, где клиенты заполняют свои данные, к примеру: имя и телефон, то вы уже подвергаетесь риску оказаться в прокуратуре.
Проанализирую ваш сайт и исправлю все нарушения.