Twip battle - Проконсультирую по - VS - Design vector
Report a problem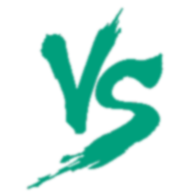 Vote
Юридическая консультация по вопросам:
- какая норма закона нарушена;
- что можно предпринять для защиты нарушенного права;
- как обратиться в контролирующие и правоохранительные органы (далее - компетентные) для защиты своих прав и интересов;
- порядок обжалование действий (бездействий), решений и ответов компетентных органов в случае Вашего несогласия.
Вам будет представлена развернутая консультация на Ваши вопросы в формате файла word на 1-2 л.
Vote
Custom-made vector design of different brochures, ads, banners, websites, logos in a variety of styles.
Main my portfolio on the stock photo bank Shutterstock:
https://www.shutterstock.com/g/denys+serebrennikov?language=en