Twip battle - Логотип - VS - Zoobe Bunny (Happy
Report a problem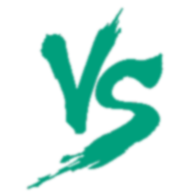 Vote
Логотип
Нарисую для вашей компании,команды,аватарки в стиме фирменный логотип.
Логотип в данный момент очень знаменитый способ показа собственного бренда,люди каждый раз пытаются ввести что либо в бренды и у многих это очень хорошо получается.В пример возьмем Apple,качественный продукт плюс фирменный логотип и они входят в линейку лучших.

Vote
I need: the name of the person (birthday boy) and your text of congratulation or drawing ...