Twip battle - I will translate hebrew - VS - Yii2
Report a problem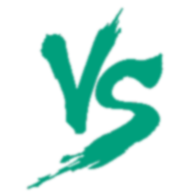 Vote
Hi!
I am offering an awesome flawless translation of hebrew texts to english or vice versa.
You will get your translation fast and accurate.
Please send a text file preferably, and if not possible - as a screenshot.



Vote
Yii2 - высокопроизводительный PHP фреймворк. Если Вам нужен качественный, шустрый высоконагруженный сайт, то выбрав фреймворк Yii2, Вы сделали шаг в правильном направлении.
Теперь Вы должны сделать второй правильный шаг - выбрать ответственного, компетентного, опытного, недорогого специалиста. То есть меня.
В рамках данного твипа сделаю небольшие исправления вашего сайта либо составлю полное техзадание на разработку нового сайта. Цену разработки нового сайта можно будет обсудить после составления тех.задания.