Twip battle
Report a problem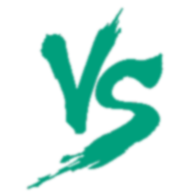 Vote
*High quality, creative translation*
*Professional and grammatically correct*
*Can translate to 10000 words in 3 days* 


Text me to ajust a Twip to your needs. Everything can be personalized!

Let's work toguether! Enter the word count to see the final price.

Attention! Text me before ordering to ensure that your order doesn't get cancelled!

100% money back if you are not satisfied with the results.
Vote
Приведем на ваш сайт 13000 посетителей из поисковых систем.
Посетители приходят в течение 10-13 дней из поисковых систем, таких как Google, Яндекс, Rambler, Yahoo, Mail .В общей сложности вы получите 13000 посетителей. Вы получите трафик только с уникальным айпи (IP)
Для более точного отображения статистики на вашем ресурсе, рекомендуем счетчики: Яндекс метрика , Mail.ru , Google Analytics.
При заказе твипа от Вас:
1. Адрес страницы (URL) Если есть, то ссылки на ресурсы, где есть ссылки на Ваш сайт
2.Поисковые системы
3.Ключевые слова
поисковых систем 8-10 слов
4.Геотаргетинг
5. Желаемое количество посещений в сутки
Не принимаем сайты:
1.Сайты с вирусами
2.Все что связано с iframe трафиком
3.Фишинговые страницы. Отправка смс, ввод номера телефона
4.Помеченные как опасные/ вредоносные поисковыми системами/антивирусами/браузерами.