Twip battle
Report a problem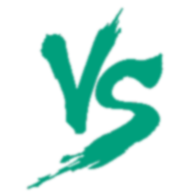 Vote
I will translate up to 1000 words from English to Lithuanian (or vice versa) for 1000 ₽. If you want to get your translation fast or have other special requirements, please notify me prior making the order. Orders for longer translations may take more time to complete. Professional Lithuanian translation. Quality guaranteed. 
Vote
Исправлю ошибки в html/CSS коде вашего сайта, найденные валидатором.
Валидатор - что это?
Сервис, который автоматически находит ошибки в коде вашего сайта и показывает их перечень.
Зачем это нужно?
Валидный (правильный) код ускоряет загрузку вашего сайта, улучшает его обработку браузерами, повышает безопасность, поисковые системы лучше относятся к сайтам с валидным кодом.
За покупку одного твипа я делаю следующее:
- Исправляю ошибки html (15 ошибок). Проверка происходит с помощью официального валидатора html (https://validator.w3.org/nu/).
- Исправляю ошибки CSS (15 ошибок). Проверка происходит с помощью (https://jigsaw.w3.org/css-validator)
Либо одно из:
- 30 ошибок CSS
- 30 ошибок html
Что именно нужно пишите в сообщение.