Twip battle
Report a problem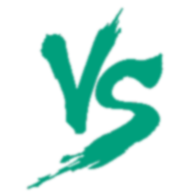 Vote
I am a native Thai speaker. I will translate any text from English to Thai and Thai to English.
One Twip covers translation of 500 English words or 500 Thai words.
Note:
Please attached the file(doc,pdf,xls etc.) or type the text in the message box.
Please drop me a message to confirm if academic or technical document.
All personal information and document are confidential.
Vote
На Вашем сайте что-то отображается не так? Не переживайте, всё поправимо.
За 500 руб выполнение работы в стандартных рамках подразумевает под собой выполнение одного (✔) из:
✔ Исправление проблем HTML (Schema.org).
25 проблем HTML (ошибки и/или предупреждения) или 1 фатальная ошибка (Fatal Error)
https://validator.w3.org/
✔ Исправление ошибок CSS.
30 ошибок CSS. Проверяться будет в официальном валидаторе CSS
https://jigsaw.w3.org/css-validator
Внимание! Прежде чем делать заказ на исправление ошибок, проверьте возможность редактирования кода.