Twip battle - I will translate English - VS - Исправление ошибок CSS,
Report a problem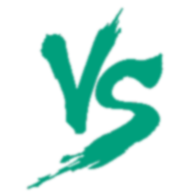 Vote
I am a native Thai speaker. I will translate any text from English to Thai and Thai to English.
One Twip covers translation of 500 English words or 500 Thai words.
Note:
Please attached the file(doc,pdf,xls etc.) or type the text in the message box.
Please drop me a message to confirm if academic or technical document.
All personal information and document are confidential.
Vote
Приветствую Вас! Проблемы с сайтом? Не открывается сайт? Долгая загрузка сайта? Много ошибок CSS, PHP и HTML? Хватит это терпеть! Я навсегда Вас избавлю от ошибок.
Описание услуг:
HTML
Исправлю ошибки в html.
Количество исправляемых ошибок-25 штук.
Проверка будет проводится через сервис-https://validator.w3.org/nu
Внимание! Берусь за самописные CMS.
За сайты которые сделаны с помощью конструктора-не берусь.