Twip battle - I will translate english - VS - I will translate 400
Report a problem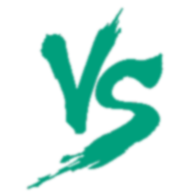 Vote
I will translate 500 words into Japanese .Every translation is proofread  before sending it to the client.I'm especially familiar with...
Mobile Apps
Websites
Personal letters
Books
Web service
Amazon listing
Web marketing
Products descriptions
Business contracts
Games
Finance & economy
and much more
Contact us if you have any question or special request.Thanks for your understanding and patronage. 
Expect your order soon.....:)
Vote
Hi, I'm Fredrik.
I'm a 
professional Norwegian translator with 6YEARS translation experience
. 
I guarantee all translations will be done 
MANUALLY
. If you're looking for someone who is professional and does a flawless job every time, you have come to the right place. 
I always proofread the final translations to ensure the 
quality
 not only meets, but exceeds
 your expectations. Feel free to check out my 
POSITIVE REVIEWS
 below. I am very proud that I haven't received a single negative review. 
For 1 Twip, I'll translate 

400

 English words to Norwegian, Swedish or Danish.