Twip battle
Report a problem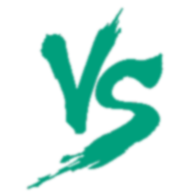 Vote
Native Estonian speaker
Fast and reliable 
Many years of experience working and studying in an English speaking community
Degree in applied sciences
I am a native Estonian speaker, but I've lived and worked in the UK for the past 10 years. I've also been educated in both countries. I have a science degree (BSc) from a university in the UK and a diploma in
Hospitality Management
from a vocational school in Estonia. Over the past couple of years I've translated everything from blog posts to scientific articles.
My education in science has given me a basic understanding of several complex disciplines, such
as genetics, human anatomy and molecular biology). This has been a great help to me when translating medical literature. However, most of my working life I've been involved in the hospitality industry, which has given me extensive experience of working with international clients and helped to develop my interpretation skills.
Vote
I offer translations from English to Russian and Lithuanian languages or vice versa. Have experience in translating texts of various styles, e.g. medical, economical, texts for websites and apps, etc. I can translate up to 400 words per Twip. If you need more, just write your word count in the appropriate package box or contact me directly.

I can also work on your text's style to make it look more natural in translated language (check the extras tab; 3000 ₽ for 1500 words. If you have longer texts, please write me a personal message). Please note, that additional services may increase order delivery time. Thank you!


P.S. Usually it takes less than 4 days for the texts up to 2000 words. 4 days term is for longer texts or unforeseen circumstances. Also, if you need your text to be translated within a certain duration of time, please write me a personal message with the details of your order.