Twip battle - I will translate from - VS - I will perfectly
Report a problem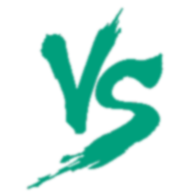 Vote
I'm a native French speaker and a professional translator with over 5 years of experience. I'm specialized in technical lexicon, but will gladly translate anything you will send my way, from French to English or from English to French!

I will translate 400 words for 1000 ₽, with a guaranteed delivery within 48 hours.

For any high-volume order (over 1,000 words), please contact me first for a quote.

Thank you for your interest!

Bonjour à tous !

Je m'appelle Olivier, je vis aux États-Unis et je suis traducteur professionel depuis plus de 5 ans. Je suis spécialisé dans le jargon technique, mais je peux bien entendu m'occuper de traductions plus générales.
Mes tarifs sont 1000 ₽ pour 400 mots livrés sous 48h (Garanti !) ou 2000 ₽ entre 401 et 1000 mots. Je suis ouvert à des travaux à plus grande échelle, n'hésitez pas à me contacter !

Merci de votre interêt,

Olivier


Vote
DescriptionHey, This is Eun Ji Kim. 
I have been professionally working in translation for 8 yrs. 


I have offered 
Business translation (letter & Complain letter), Resume
Application Introduction, Web site
Proofreading translation script
Video translation and other media translation
Any format that is in need of translation, I am up for it.
Application translations and reviews
If translation script is more than 600 words, 
Please contact me.

If you have any question, don't hesitate to message me. 
Whether it is business or casual, I will translate it for you. It doesn't always have to be a documented format, it can also be videos, images, and programs. I put in extra care for all requests. 
Thanks,