Twip battle
Report a problem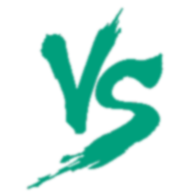 Vote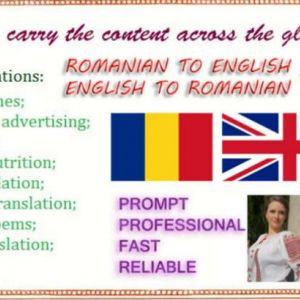 Welcome to my Twip!
My name is Raluca. I'm a native Romanian speaker who has been learning English since I was 3 years old. I also hold a Cambridge CAE certificate and I would like to offer my translation services for Romanian to English or English to Romanian.
I
can
translate
up to
1000 words/Twip
for only
1000 ₽
, in
less than 24 hours
.  
Why should you choose me?
Your translations will be proofread before being sent.
You will be given unlimited revisions, until you are fully satisfied.
Your document will always be sent before the deadline.
All my work is done manually.
I am professional, ambitious, reliable, fast and communicative
P.S.: I accept any type of document (Word, PPT, Excel, PDF, XML, HTML, strings, SEO keywords, PHP). I can translate marketing, technical, legal documents, poems, books, any article you provide (in any niche). 
For non-text documents(images and scans), the price will depend on the complexity of the document so please contact me first.
I also
translate from
Romanian to French
or
viceversa
I also
professionally translate English to French
or
viceversa
I look forward to working with you! 
Vote
I offer translations from English to Russian and Lithuanian languages or vice versa. Have experience in translating texts of various styles, e.g. medical, economical, texts for websites and apps, etc. I can translate up to 400 words per Twip. If you need more, just write your word count in the appropriate package box or contact me directly.

I can also work on your text's style to make it look more natural in translated language (check the extras tab; 3000 ₽ for 1500 words. If you have longer texts, please write me a personal message). Please note, that additional services may increase order delivery time. Thank you!


P.S. Usually it takes less than 4 days for the texts up to 2000 words. 4 days term is for longer texts or unforeseen circumstances. Also, if you need your text to be translated within a certain duration of time, please write me a personal message with the details of your order.