Twip battle - I will send your letter - VS - Видеомонтаж, создание
Report a problem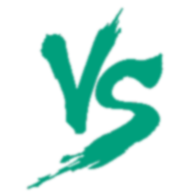 Vote
I will send 1 letter to 200 e-mail addresses from your list. Send your offer or other information to 200 e-mail addresses or through the feedback form. The dispatch will be conducted from the mailbox offered by you or I will register a new one. I do the dispatch by hand. Why me:
Higher education IT specialist
Fast implementation of the task
Reporting on the work done
Honesty
Vote
Смонтирую ваши видеофайлы, чтобы они приятно смотрелись в одном ролике и радовали глаз. Сделаю цветокоррекцию. Вставлю музыкальное оформление, дополнительные звуки, речь.
Текстовые вставки, титры, комментарии.
Любые жанры: домашнее видео, прогулки, путешествия, репортаж, история из жизни.
Видеоролики презентации для бизнеса!
Для одного твипа длительность всех ваших видео исходников не должна превышать 30 минут.