Twip battle - Хороший видео монтаж - VS - Zoobe Bunny (Happy
Report a problem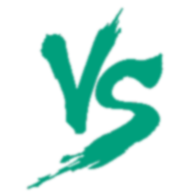 Vote
Монтирую видео быстро и качественно, обращаю внимания на всякие мелочи и исправляю их.
За 500 рублей вы получите:
1. Монтаж видео до 5 минут.
2. Сделаю Цветокоррекцию.
3. Поставлю логотипы и интро.
4. Поставлю крутую музыку.
Вот ссылка на мое портфолио:
https://www.youtube.com/watch?v=lX5Dl2ET_pk&list=PLCq_bIQbDXfmtFoUuz4A3dOQR6H1-LgVW
Vote
I need: the name of the person (birthday boy) and your text of congratulation or drawing ...