Twip battle - Доработки Битрикс - VS - Video greeting from the
Report a problem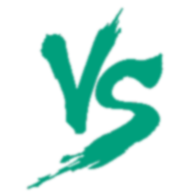 Vote
В рамках одного твипа выполняю одну или несколько доработок сайта на системе управления Битрикс с затратой времени не более одного часа работы специалиста.
Какие работы я могу выполнить в рамках твипа:
- правка шаблонов Битрикс.
- верстка, внедрение верстки в шаблона сайта и его компоненты
- настройка сайта.
- оптимизация сайта.
- исправление ошибок работы сайта.
- установку и настройку модулей (не работаю с самописными модулями без документации)
- исправлю ошибки отправки почты с сайта.
Vote
You can order video congratulations on any occasion: congratulations on the New Year and Christmas, congratulations on your child's birthday ... Video congratulation is a great way to present a festive mood for loved ones and colleagues ... It is also possible to make a slideshow of photos and videos on background.