Twip battle - Design of vector company - VS - Верстка, доработка HTML,
Report a problem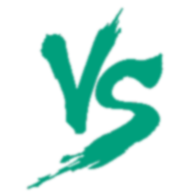 Vote
Design of vector abstract and isolated illustrations in different styles and themes. creation of logos for avatars and companies.
My Portfolio on Shutterstock: https://www.shutterstock.com/g/denys+serebrennikov?language=en

Vote
Перенесу Ваш шаблон из PSD макета в код html/CSS/JS+jQuery, доработаю или добавлю новые функции в уже существующую верстку.
Заказ выполню в кратчайший срок, качественно. Учту все Ваши пожелания. Всегда на постоянной связи с заказчиком.