Twip battle - Design of vector company - VS - Настройка Google
Report a problem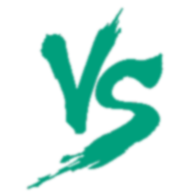 Vote
Design of vector abstract and isolated illustrations in different styles and themes. creation of logos for avatars and companies.
My Portfolio on Shutterstock: https://www.shutterstock.com/g/denys+serebrennikov?language=en

Vote
Настройка инструментов для аналитики на вашем сайте.
Вы получите настроенную систему аналитики, в которой будет проработана структура аккаунта, в которую будет входить:
• Настройки аккаунта;
• Настройки ресурса;
• Настройки представлений;
• Настройки карты поведения;
• Настройки отслеживания Конверсий;
• Экомерс;
• Цели.

Видео: https://www.youtube.com/watch?v=ZII2VJUsm-c

Все это даст полую картину взаимодействия клиента с сайтом.