Twip battle - Design of abstract, - VS - Импорт, обработка,
Report a problem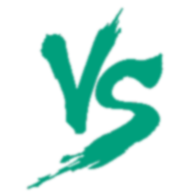 Vote
Design of abstract, vector logos.
I make creative vector illustrations in the form of abstract logos for companies. Here is my portfolio from the photobank Shutterstock: https://www.shutterstock.com/g/denys+serebrennikov?language=en
Vote
Импортирование данных (в том числе плохо стуктурированных) из различных нестандартных форматов (текстовый, HTML и пр. ). Работа с динамическими источниками данных через WEB, ODBC, DDE. Обработка, очистка, устранение выбросов, приведение к стандартному виду. Экстрополяция, генерация массивов по условиям. Агрегатирование, сводные таблицы, вычисляемые поля. Визуализация данных.