Поговорим по душам...На любую...
Report a problem
Поговорим по душам...На любую тему в любое время!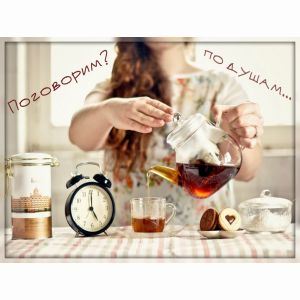 Hits: 12593
Orders: 0
Twip battle: win 1 lost 0
When ordering paid for the first 15 minutes of consultation
Нужно поговорить? Разобраться в ситуации? На любую тему выслушаю вас, поддержу, дам советы и помогу разобраться, независимо от темы и времени суток) Любовь? Работа? Дружба? Вдохновение? Свежий взгляд со стороны, всегда дает свои плоды!) Даже если просто скучно и хочется напиться или поболтать =) P.S. Возможны разговоры на длительной основе по отдельной договоренности...