Twip battle
Report a problem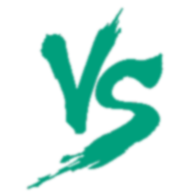 Vote
Могу достать курсы по:
1) программированию на разных языках (PHP, Джаваскрипт, jQuery, Ларавел, Yii2 и т. д. );
2) верстке (HTML, CSS, Bootstrap и т. д. );
3) SEO, продвижению сайтов и т. д.
4) или любые другие курсы...
Vote
Design of vector abstract and isolated illustrations in different styles and themes. creation of logos for avatars and companies.
My Portfolio on Shutterstock: https://www.shutterstock.com/g/denys+serebrennikov?language=en